Easy to install and really easy to use
Set up Tata Pad in 2 steps: get the Tata Pad app on the app store (iOS/Android) and connect it to your phone with Bluetooth. Let us take care of the rest.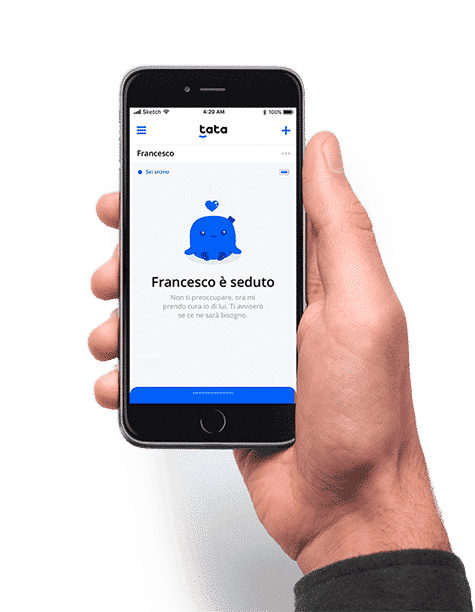 Start using Tata Pad in 3 simple steps
Connect it to the app
(iOS e Android)
Download the Tata Pad app and follow the guided instructions to connect Tata Pad to your phone. We will ask you to keep your Bluetooth always active.
Set emergency contacts
(up to 5)
Set up to 5 contacts in the app that will be the first to know if your child needs help or is in danger in the car. We recommend using your closes contacts. For example your spouse, partner, grand parents, care takers and/or babysitters.
Place Tata Pad
on the car seat
Slide Tata Pad in car seat's center
seat belt through the slot provided. When the child sits down, Tata Pad will activate.
See how to position Tata Pad in your car seat
How Tata Pad's intelligent baby alarm system works
1st level alarm
Sound and visual notification
on your phone
If you happen to distance yourself for more than 3 minutes from the car while your child is onboard. Tata Pad will send you a quick notification to remind you your child is still onboard. The notification last 30 seconds and works even when your phone is on silent.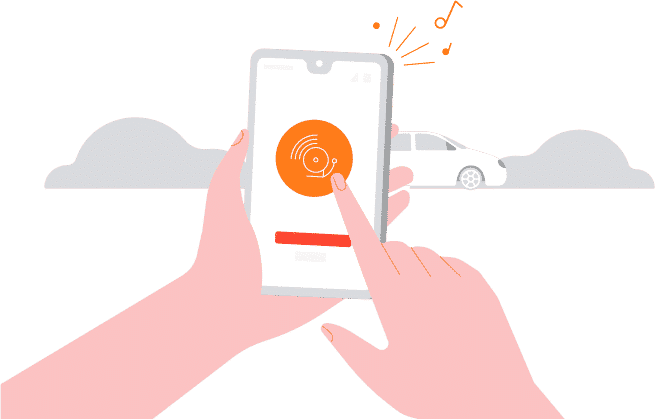 2ND LEVEL ALARM
Receiving a warning call
on your phone
If the first alarm isn't deactivated, we will make a warning call to your phone from our cloud service. To turn off the alarm follow the voice instructions.
3RD LEVEL ALARM
Text message and calls to emergency contacts
If the second alarm level isn't deactivated, we will start calling your emergency contacts to warn them. Your emergency contacts can request a simple text message with the last seen location of the child to come and help.
FAQ - Frequently Asked Questions
Yes, you can share the same Tata Pad with another user. This feature is currently under development. We welcome testers to our beta program upon request.
No. Bluetooth radio waves aren't strong enough to harm you or your child. Tata Pad's Bluetooth emissions are 200 times lower than the legal limits.
No. Before producing Tata Pad in production, we conducted many safety tests on various models that are ECE R44 and R129 approved. Tata Pad passes all standard crash tests.
No. Le chiamate e gli SMS partono
dal nostro centralino virtuale e sono gratuiti
per 4 anni. Dopo questo periodo potrai acquistare un credito di €10 per estendere
il servizio per altri 4 anni.
Si. Tata Pad utilizza 2 CR2032 che potrai sostituire quando si scaricheranno. Puoi controllare lo stato della carica direttamente dall'app.
Yes. Tata Pad complies with all legal requirements and meets certified standard by the CSI, the main certification body in Italy.
Make your child's journey safer than ever.
"After using it for a month, I'd say it's a great app that meets all the specifications. I ordered a second Tata Pad today."