Tata Pad
Simple to activate,
safe to use
Tata's installation only takes a few minutes. All you need is a smartphone with Bluetooth® technology and the Tata app.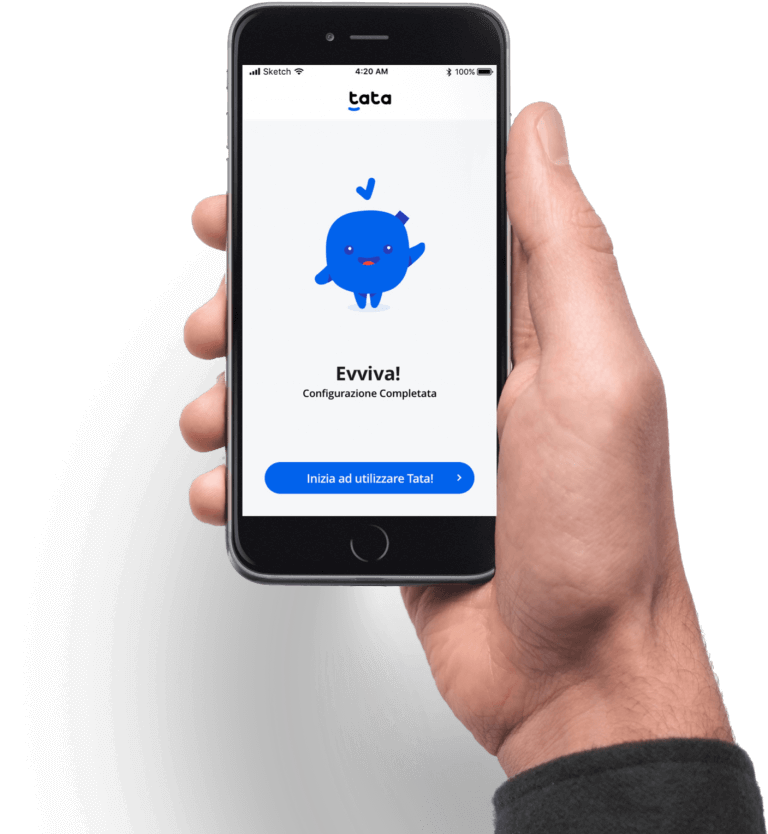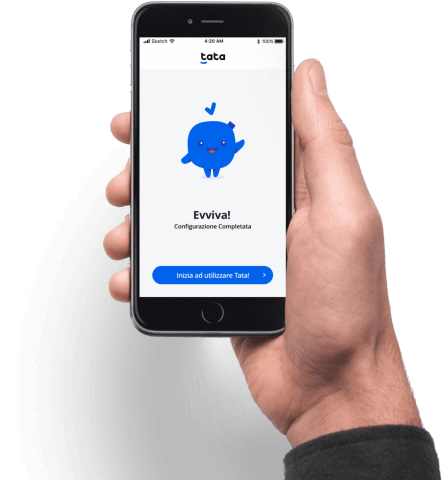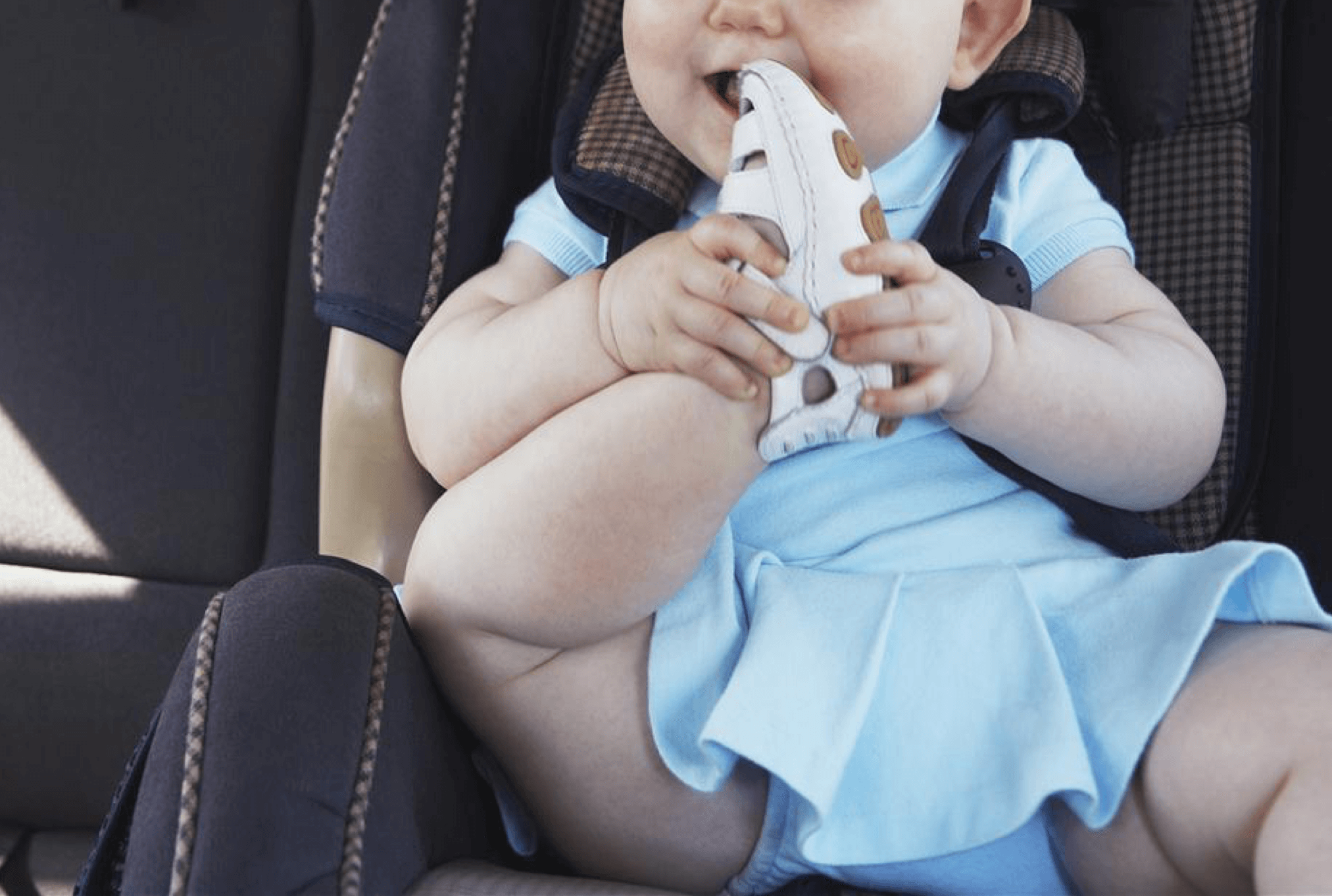 Tata has been designed to adapt to all car seats approved for children, from age groups 0+ up to age group 3.
We use Bluetooth® communication to communicate between Tata e your phone. In an emergency, calls and texts are made via a virtual telephone system connected to the Tata app.
Tata has been designed to be comfortable. And it is easily removeable and washable by hand.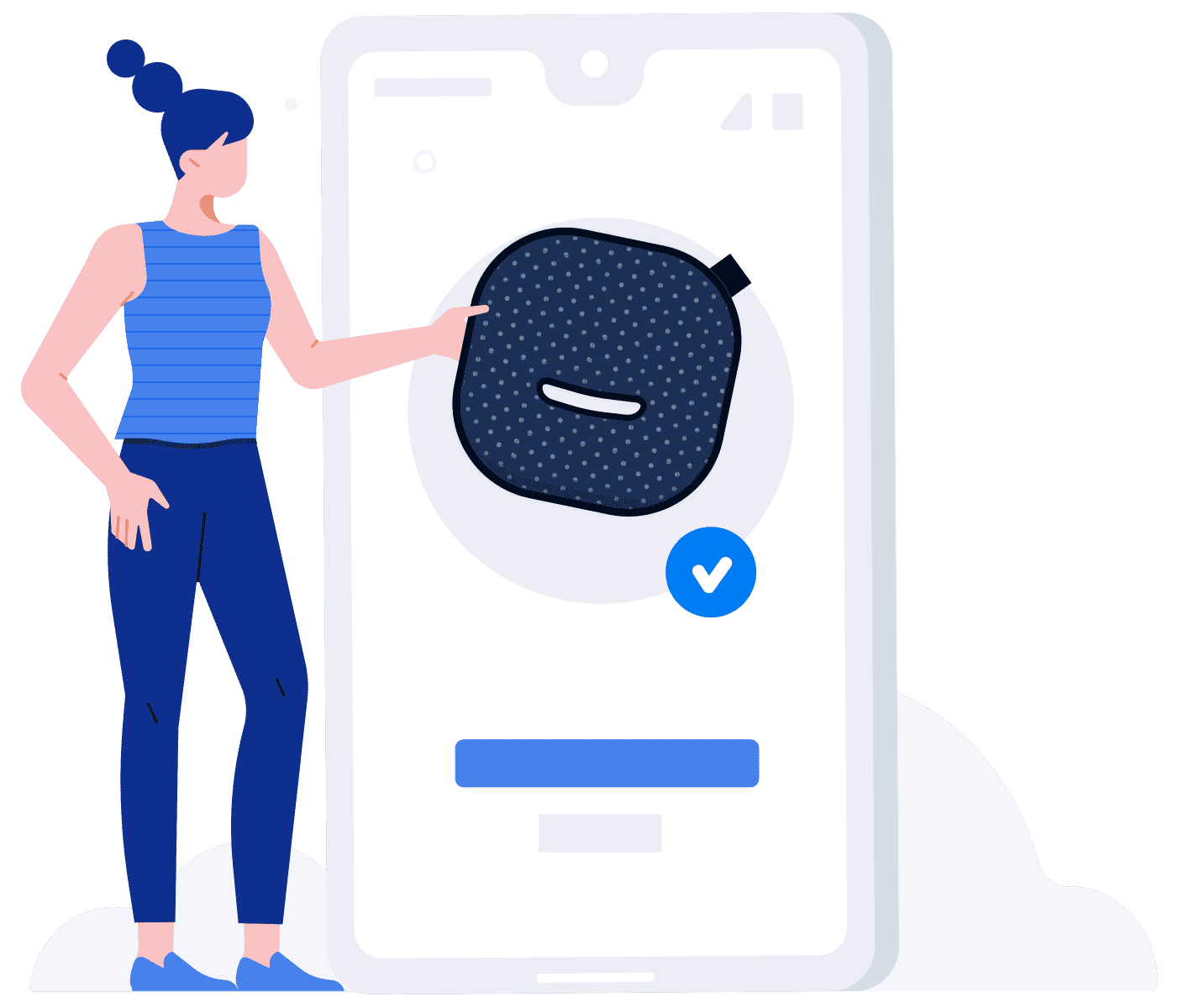 Connect to the app
Download the Tata app. The app contains simple instructions for connecting the cushion to your smartphone.
Note: To connect Tata to your phone you must activate Bluetooth®.
Imposta i contatti di emergenza
Durante il collegamento imposta nell'app fino a 3 numeri fidati. In caso di pericolo, il centralino virtuale li avviserà con una chiamata di emergenza e un SMS.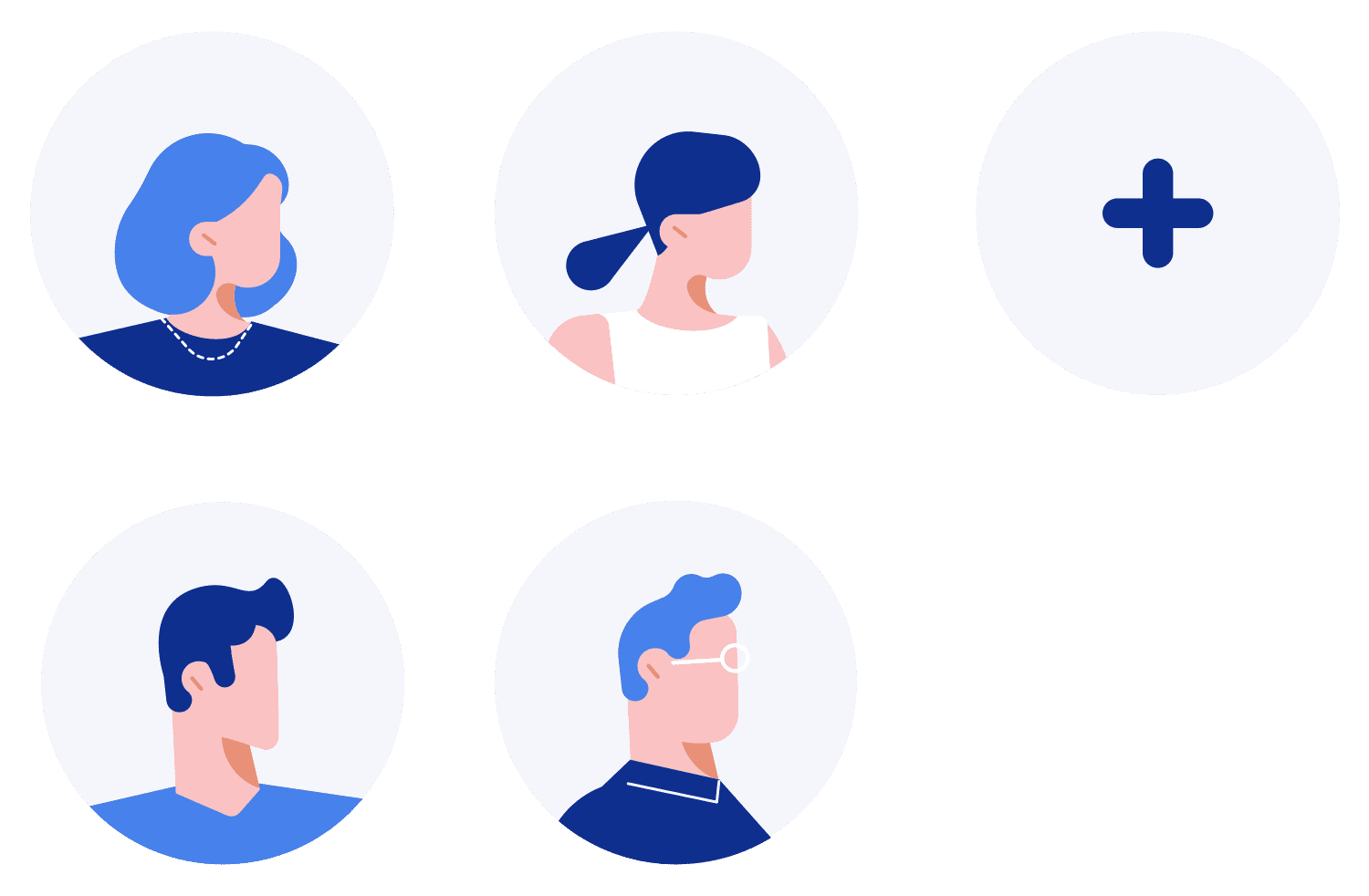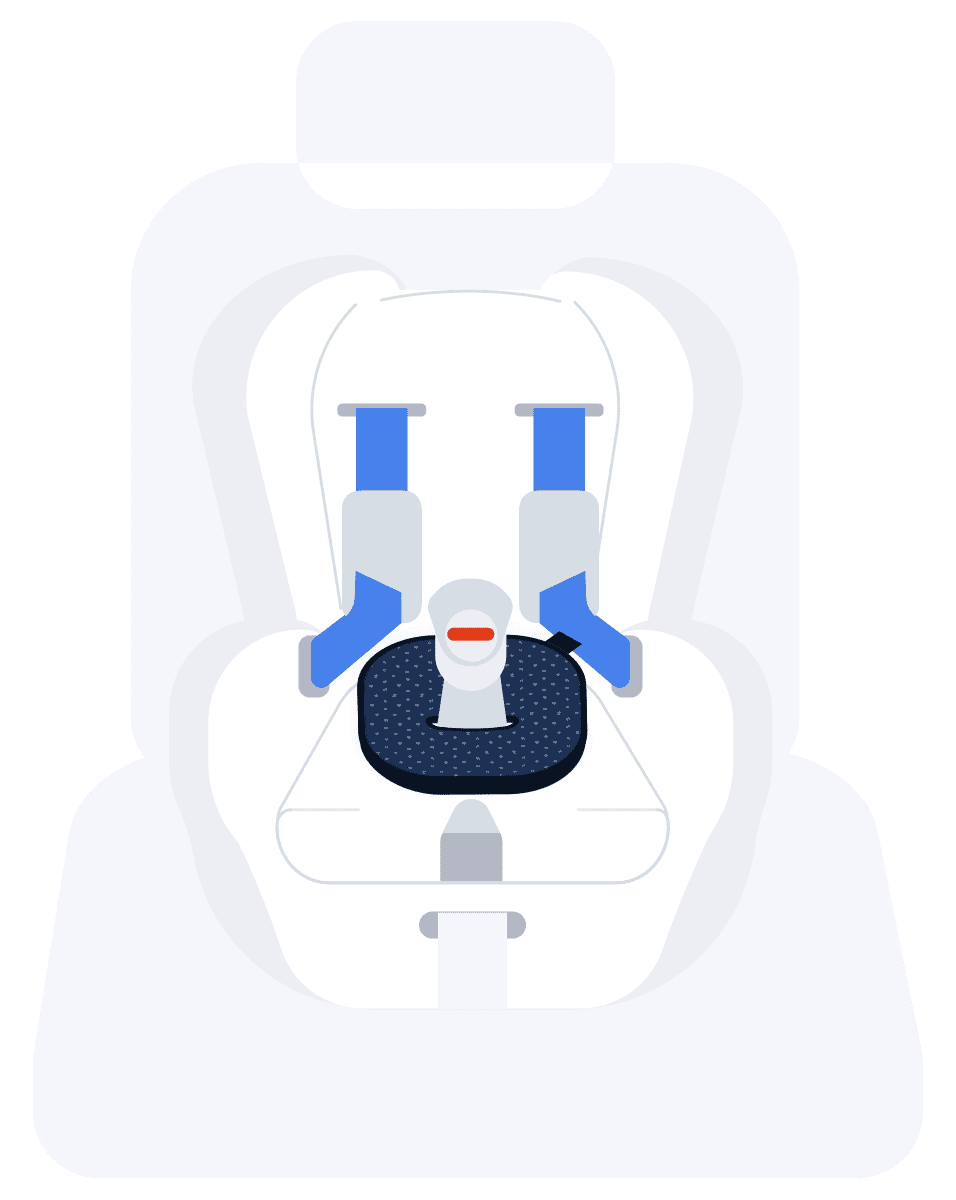 Place it on the car seat
Thanks to the capacitive sensor Tata will automatically activate, and only when your child sits on it.
It adapts to any type and model of car seat.
If you position anything else on it, which is not a child, it won't be activated.
Share it with the other parent
Share Tata with the other parent – they can connect to the same device at the same time.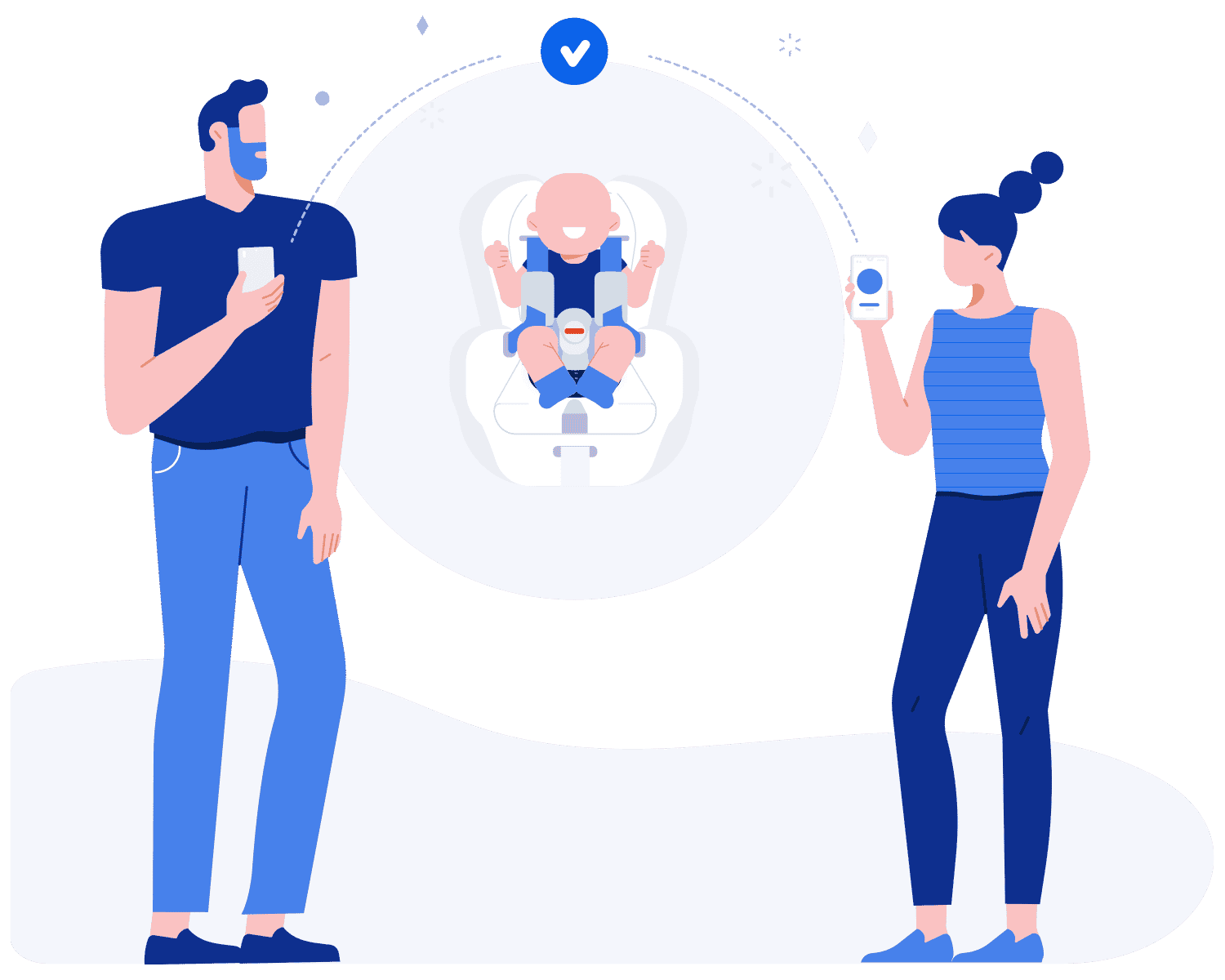 How the alarm system works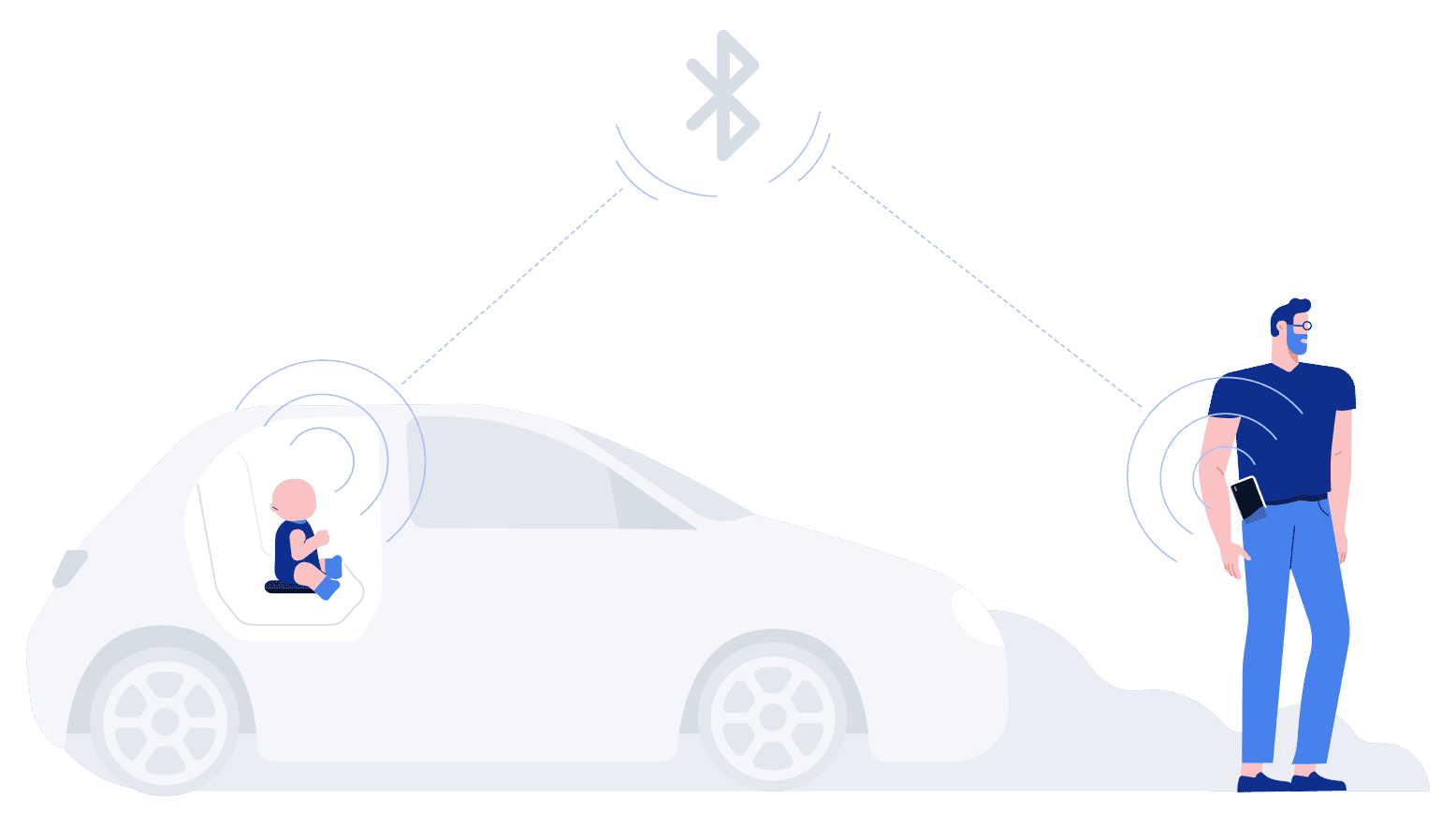 1st alarm level
Sound notification on your smartphone
When your child is on board and you move away from the vehicle with your smartphone, after a few meters you will receive a first-level alert, which is an audible sound notification also if the smartphone is silent.
Deactivate the alert to let Tata know that everything is fine.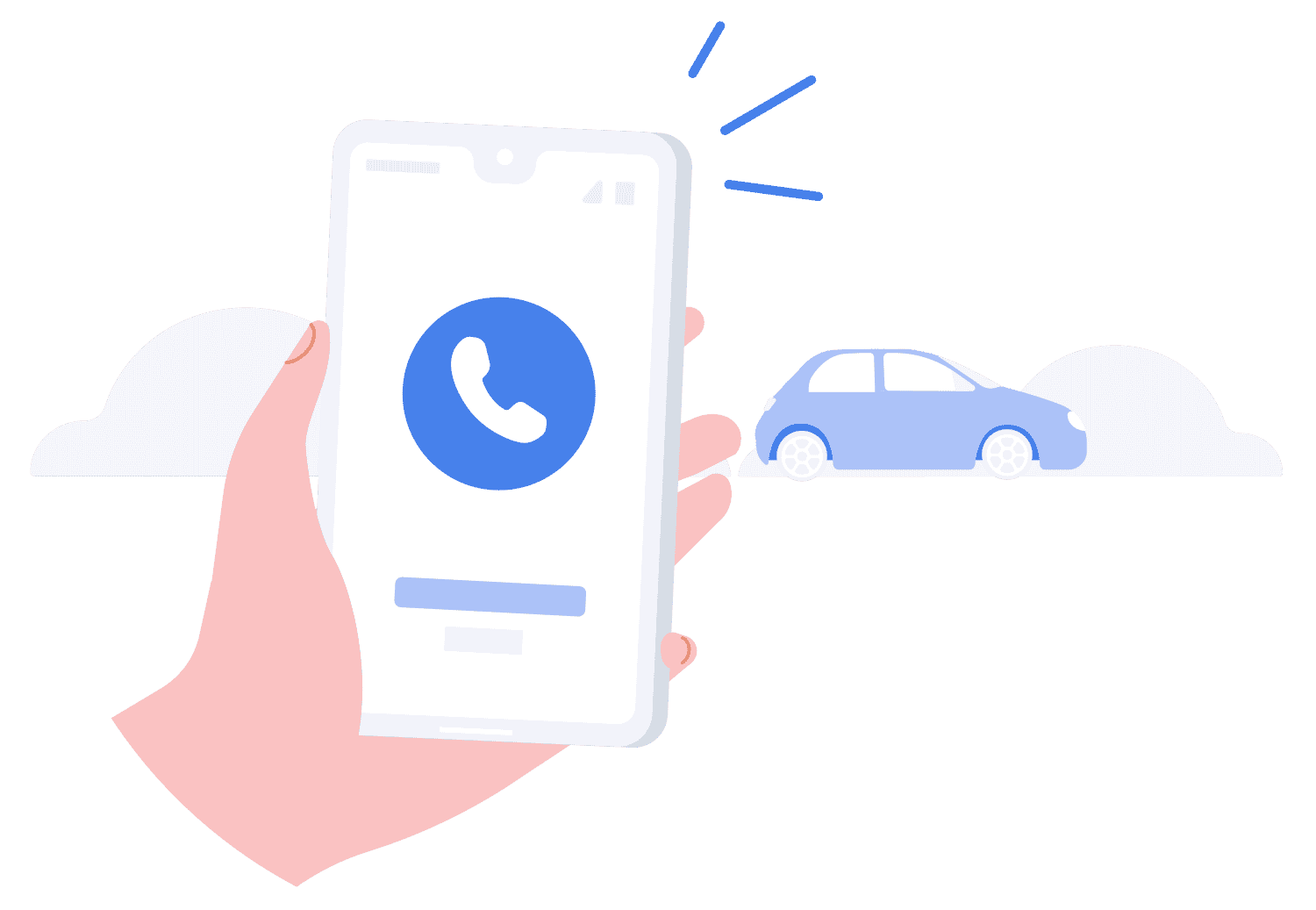 2nd alarm level
Call to your smartphone
If you do not deactivate the alarm, you will receive an emergency call from our virtual telephone system.
Follow the operator's instructions to confirm that everything is under control.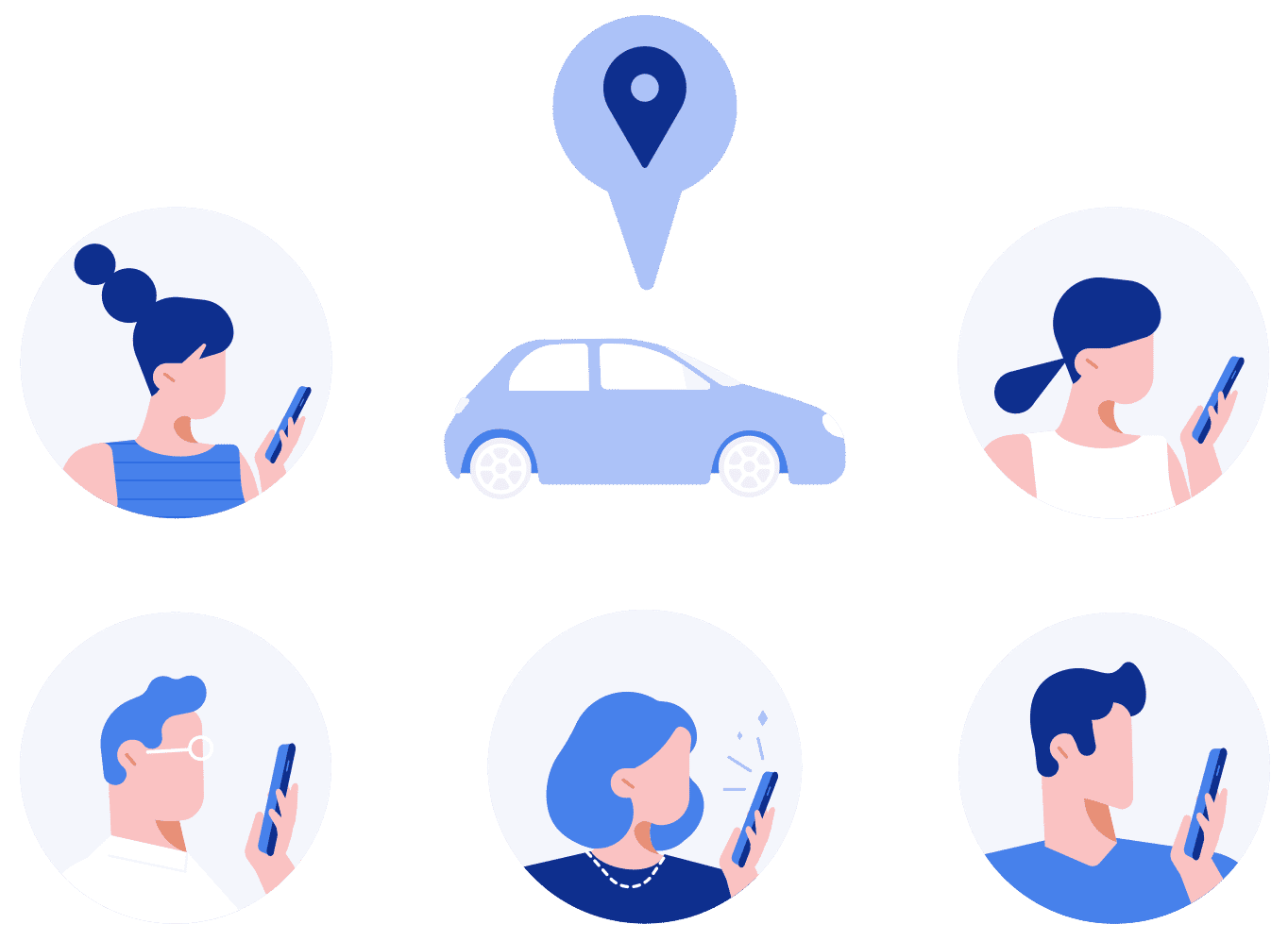 Allarme di 3° livello
SMS e chiamata ai contatti di emergenza
Qualora non riuscissi a rispondere nemmeno alla nostra chiamata, verrà inviata un'ultima notifica sonora della durata di 60 sec.
Se l'allarme non verrà disattivato partirà una chiamata di emergenza e un SMS ai numeri da te preselezionati con l'indicazione GPS utile ad individuare la posizione del bambino.
Le chiamate e gli SMS non sono inviati da Tata, ma dal centralino virtuale a cui si collega l'app, indipendentemente dal tuo smartphone.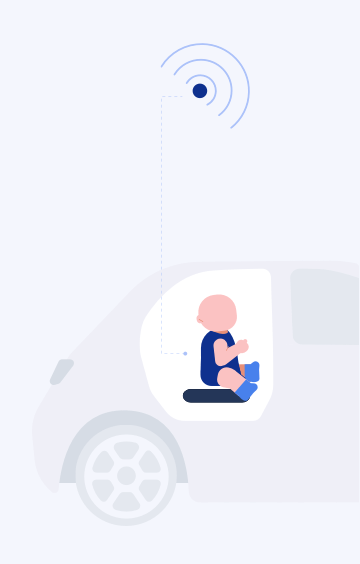 If the child is left alone in the car, Tata will send 3 sequential alarms.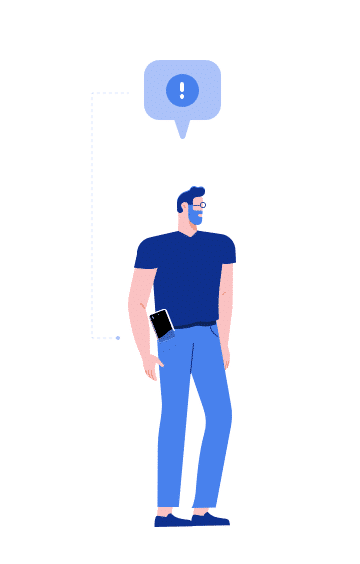 1st alarm level
Notification on the parent'ssmartphone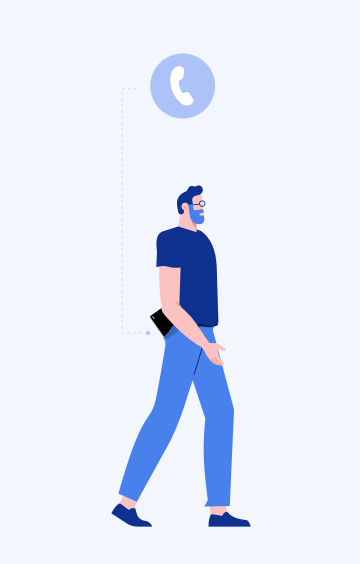 2nd alarm level
Call on the parent'ssmartphone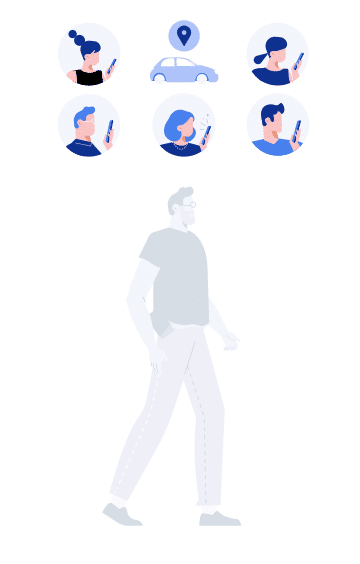 3rd alarm level
Emergency contact alert
Frequently asked questions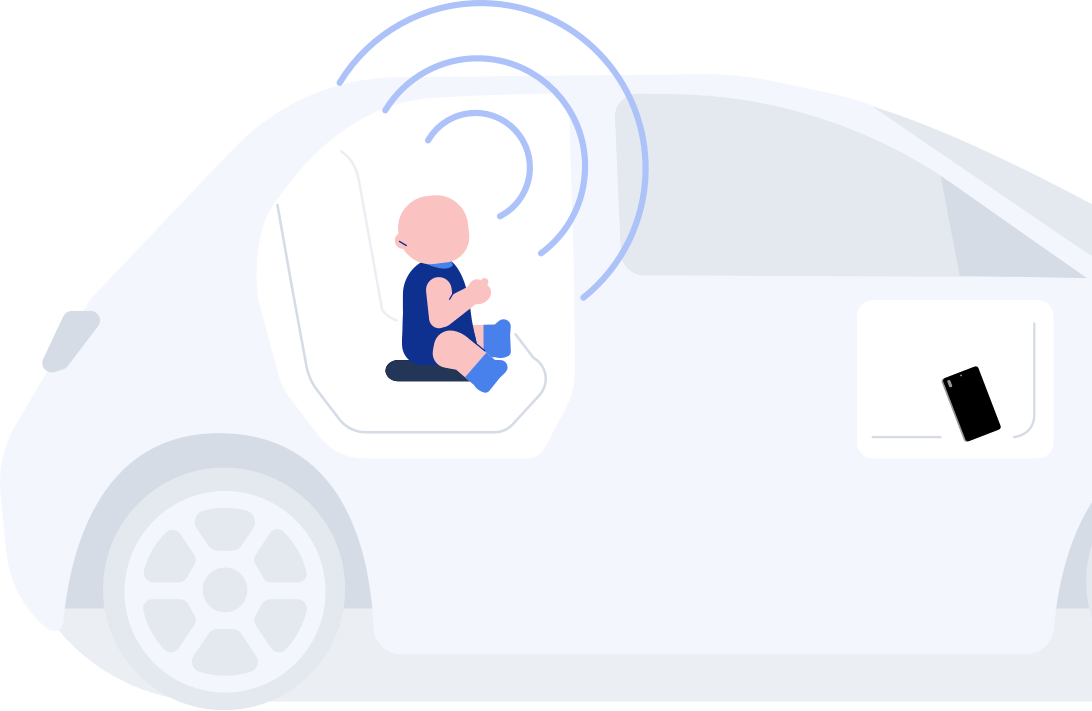 Tata is able to understand if you are travelling or you are stationary: and if the child is on board, if the car has been stationary for more than 10 minutes and the smartphone is still connected via Bluetooth to Tata, then you have probably parked leaving the smartphone in the car: in this case Tata will activate the security alarms to the emergency contacts.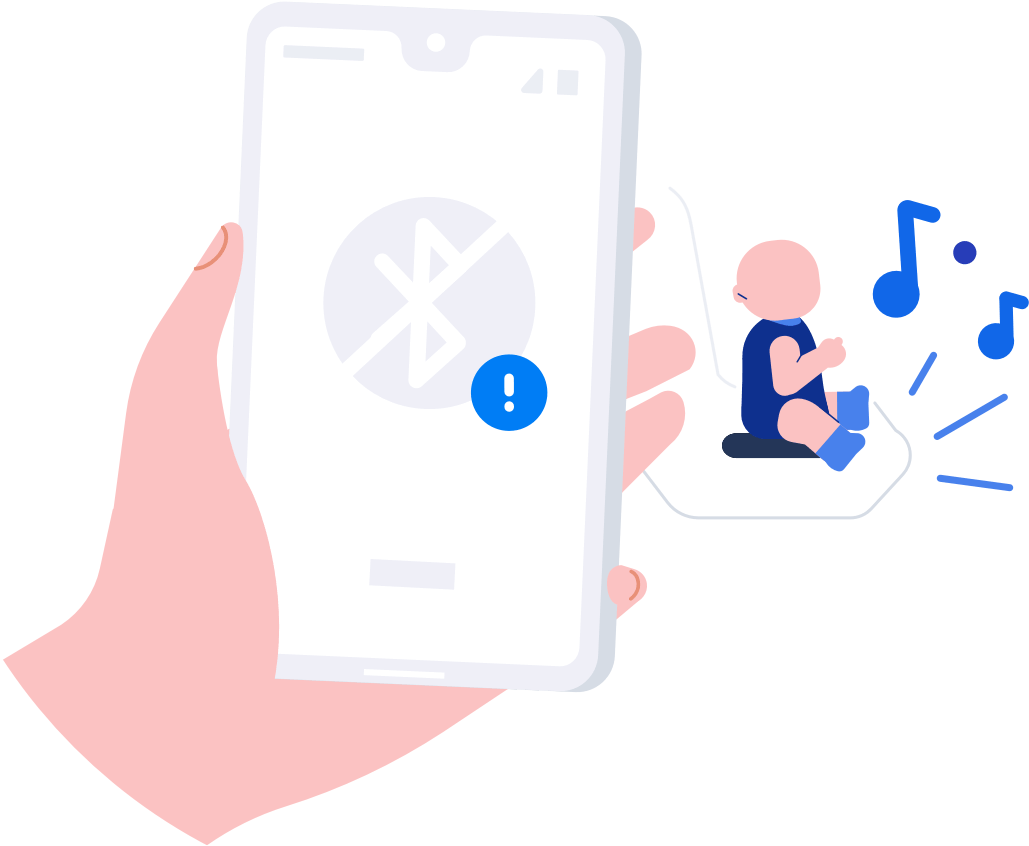 When the child is on board and Tata can't connect with your smartphone because the Bluetooth is off (or the smartphone is off), it will emit an intermittent sound to remind you to turn it on (a bit like with seat belts).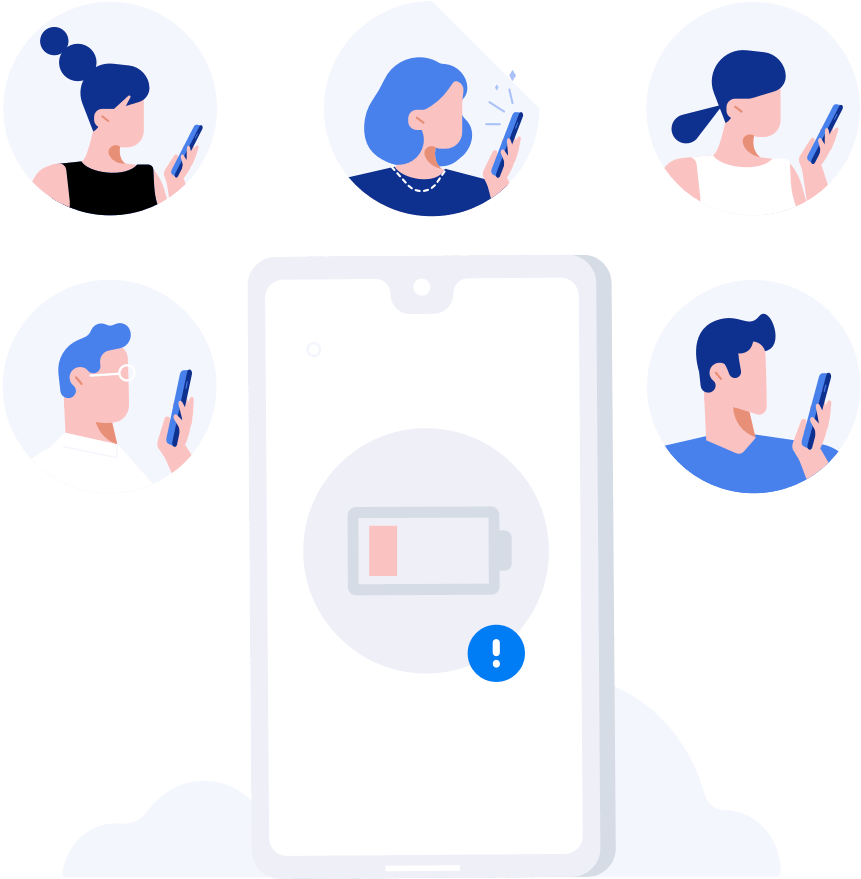 When the child is still on board and the smartphone suddenly switches off because its battery ran out, our virtual telephone system will make calls to your selected contacts a security call: they will be notified that the child is on board, but that Tata can no longer communicate with your smartphone.
More safety, fewer worries
Find out why Tata is the safest anti abandonment device