Discover why Tata Pad is safer than other anti abandoment devices
Other baby reminder devices rely on the parents phone to make calls and send text messages. If your smartphone is switched off, doesn't have credit or has no signal, texts and calls can't be made in case of an emergency.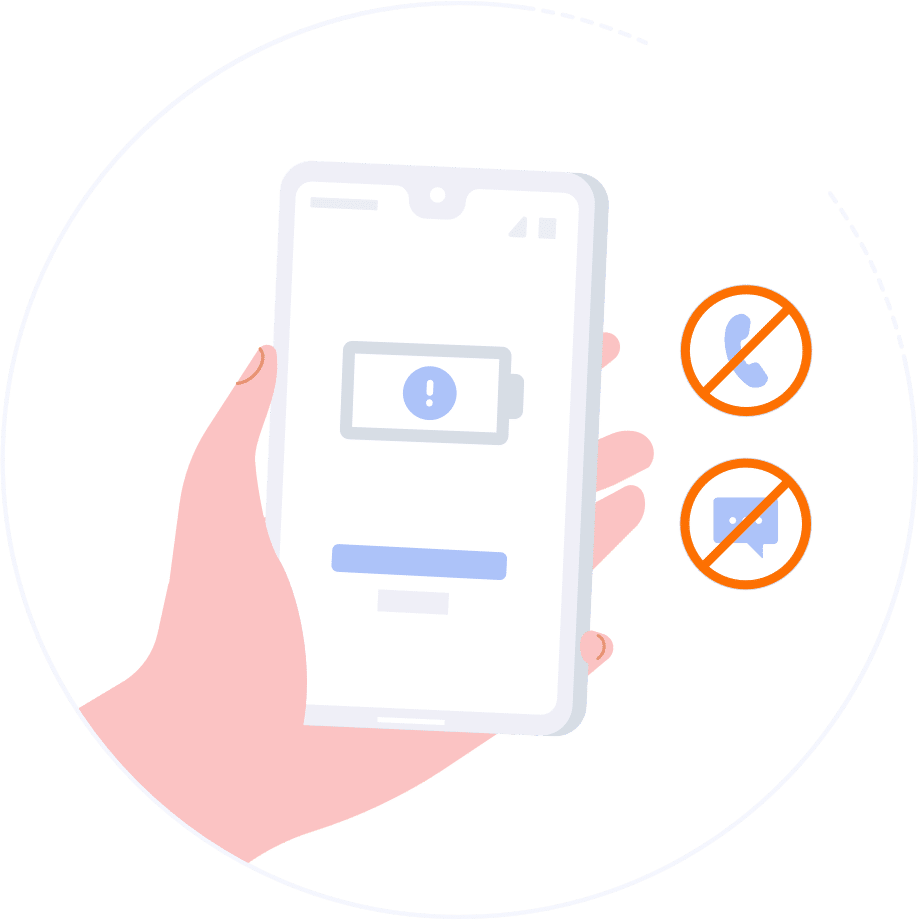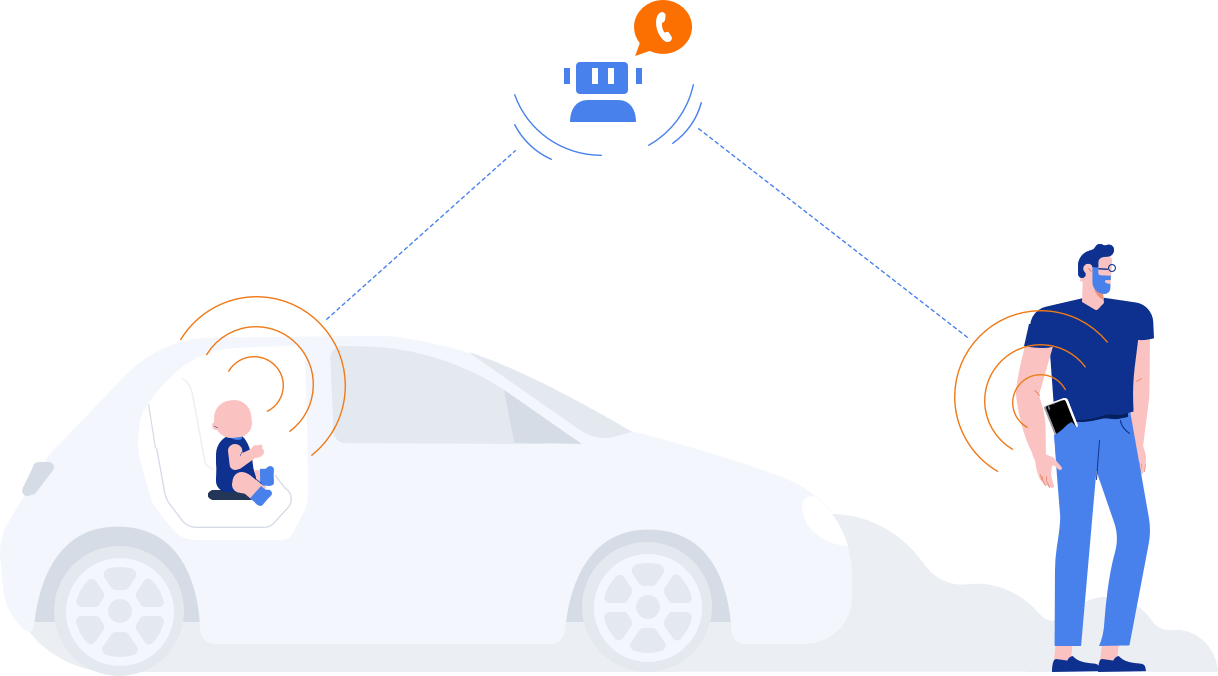 The solution to this problem is ours virtual telephone system.
With Tata, emergency calls and texts are not sent from your smartphone, but are sent via our virtual telephone servers on your behalf.
Tata is the only anti abandoment device that can make emergency calls and send texts even when your smartphone doesn't have credit, signal or is out of battery.
Tata is not just an audible alarm, but a formidable security system designed to help you even in the most unexpected and exceptional cases.
Centralised cloud phone management to deal with the most unforeseen cases
Because of its intelligent alarms, Tata is the only anti abandonment device that can distinguish real danger situations from false alarms.
Tata is not a simple sound alarm, but a formidable security system designed to help you even in the most unexpected and exceptional circumstances.
Discover all the advanced features and how Tata distinguishes false alarms from real danger situations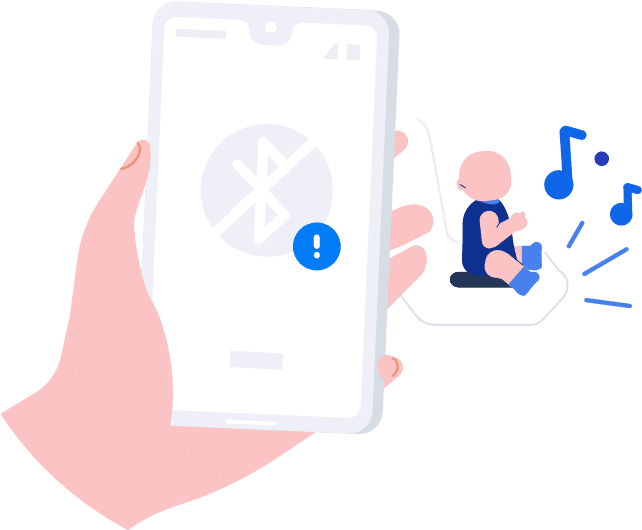 Smartphone with bluetooth turned off
When your child is on board and Tata cannot connect with your smartphone because the Bluetooth is disabled (or the smartphone is turned off), Tata will emit an intermittent sound to remind you to turn it on (a bit like a seatbelt).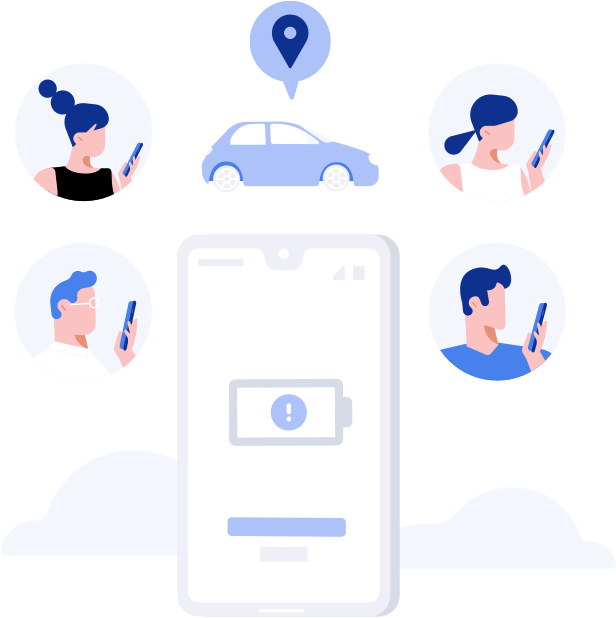 Smartphone turned off or out of battery
When your baby is on board and your smartphone suddenly switches off because its out of battery, our virtual telephone system will send a security call to your selected emergency contacts: it will warn them that your baby is on board, but that Tata can no longer communicate with your smartphone.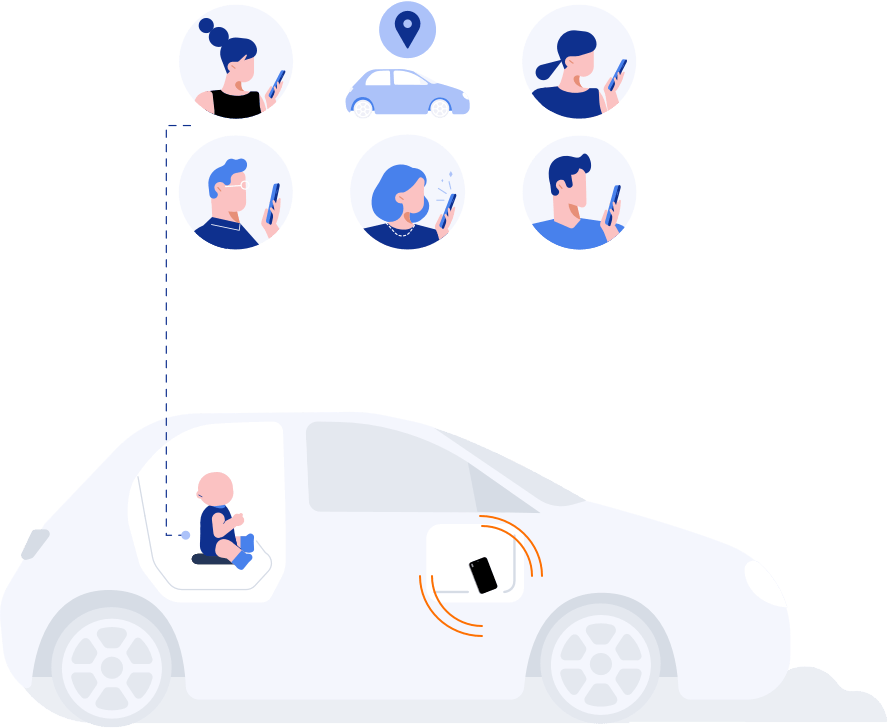 Smartphone forgotten in the car
Tata can tell if you're on the road or standing still: if the child is on board, you have been completely stationary for more than 10 minutes and your smartphone is still connected via Bluetooth to Tata, then you probably parked and left your smartphone in the car.
In this case Tata will send a notification to your smartphone to ask if everything is under control. If you do not confirm, it will notify your emergency contacts.
Make your child's trip
safer than ever.
Buy Tata Pad today and recieve it in 3 working days.